From a man who was sentenced to life after stealing $150 worth of videotapes to an offender sentenced for shoplifting a jacket worth $159, new prison reform tries to overhaul the controversial "three strikes" law that led to people spending their life in prison for petty crimes.
President Trump on Wednesday announced his support for a bipartisan reform of federal sentencing guidelines, an ambitious effort to fix a punitive, decades-old justice system.
The First Step Act, which will still need to pass the Senate, will overhaul the country's criminal justice sentencing for the first time in a generation and support rehabilitation efforts for federal prisoners and allow judges to exercise more discretion when sentencing nonviolent offenders, particularly for drug offenses
"We're all better off when former inmates can receive and re-enter society as law-abiding, productive citizens," Trump said. "And thanks to our booming economy, they now have a chance at more opportunities than they've ever had before."
"We're all better off when former inmates can receive and re-enter society as law-abiding, productive citizens."

— President Trump
The bill is particularly welcomed for reforming the federal three strikes rule that mandates a life sentence for three or more convictions. Under the new legislation, the convictions would trigger a 25-year sentence instead.
The three strikes rule, introduced by then-President Bill Clinton, has long been criticized for exploding U.S. prison populations and the prison system costs, while being an ineffective way to combat crime.
But the rule ruined the lives of people who were sentenced to life or given long sentences despite committing meager crimes, with their tragic stories showcasing the system's human cost.
Leandro Andrade, for example, a nine-year military veteran and a father of three, was sentenced in 1996 to life in prison with no parole for 50 years under the three strike rule.
His last crime was stealing videotapes worth around $150, including mostly children's movies, from Kmart stores in San Bernardino, Calif.
Such a crime would ordinarily be deemed as petty theft and one could get away with a fine, but because Andrade had two convictions, both of which were non-violent burglary charges, the videotape theft was prosecuted as a felony on two counts.
Andrade appealed the sentence, with a lower court agreeing that the punishment for shoplifting was a disproportionate punishment, but the ruling was overturned by the Supreme Court that found the sentence not disproportionate because Andrade could still be out on parole, NPR reported.
Republican. Sen. Lindsey Graham celebrated Trump's support for the reform bill, saying it would give a second chance to thousands of people while making more space to imprison actual violent criminals.
"Wouldn't it be ironic if it was Donald Trump who fixed the problems created by the three strikes, you out rule passed by Bill Clinton?" Graham told Fox News' Sean Hannity earlier this week. "Wouldn't it be ironic it was Donald Trump and the Republican Congress working with Democrats that allowed just thousands of African-American and Hispanic males a second chance for nonviolent offenses? And create bed space for truly violent people."
"Wouldn't it be ironic if it was Donald Trump who fixed the problems created by the three strikes, you out rule passed by Bill Clinton?"

— Republican. Sen. Lindsey Graham
The case of Timothy Jackson is another example of how the three strikes sentencing rule ends up punishing people.
Jackson is serving life without parole for shoplifting a jacket worth $159 in 1996. He received the harshest sentence thanks to a juvenile conviction of unarmed robbery and two car-burglary convictions.
"It has been very hard for me," Jackson wrote to the American Civil Liberties Union (ACLU) for its 2013 report on non-violent offenders being sentenced for life.
"I know that for my crime I had to do some time, but a life sentence for a jacket value at $159. I have met people here whose crimes are a lot badder with way less time," he said.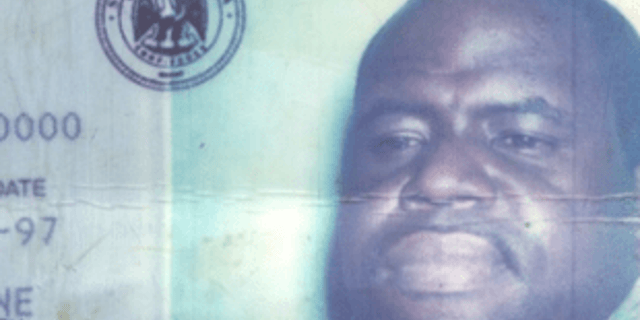 Paul Carter of New Orleans is also serving life without parole after police searched him in 1997 believing he was about to make a drug sale on the street.
The police found that Carter, who was suffering from drug addiction, had a clean needle and such a small amount of heroin that it couldn't even be weighed by the authorities.
He was convicted for the possession of heroin, but due to his two prior convictions more than eight years ago – simple escape when he was only 18 years old and possessions of stolen property when he was 21 – he received a life sentence.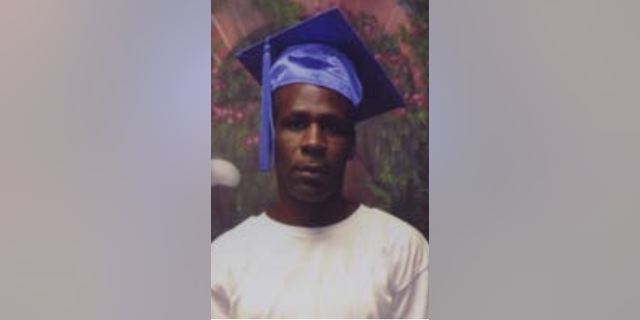 Such cases aren't just remnants of the 1990s when the crime rate was spiraling in cities, prompting police to exercise tough policing and courts to issue harsh sentences.
Fate Vincent Winslow is serving life without parole after being caught with two bags of marijuana worth $10 in 2008.
Winslow, who was homeless at the time, was approached by an undercover agent who asked him to buy marijuana worth $10, promising to give him $5 commission. Winslow claims he bought the drugs from a white man named Perdue, a transaction witnessed by the undercover agent.
Winslow was found guilty of marijuana distribution, while the white supplier wasn't even arrested, according to the ACLU report.
He was sentenced to life in prison due to his prior convictions that include a simple burglary in 1984 when he was a teenager, another simple burglary, in which he didn't actually steal anything, in 1994, and for possession of cocaine in 2000.
According to the ACLU report, Winslow is too poor for an attorney and has filed his unsuccessful post-conviction appeals by himself. He told the organization that he's trying to "learn how to get out" and prays "every day all day … just living day by day waiting to die in prison."
Many critics of the harsh sentencing laws point out that it disproportionately affects minorities and those involved with drug-related crimes.
But the three strikes law also applies to white-collar crimes. In 2012, A California man was sentenced to 25 years to life in prison for tricking five elderly people into unknowingly granting him title to their homes, the Los Angeles Times reported.
Timothy Barnett's sentencing was especially harsh because he has been previously convicted of similar charges. "Three strikes should never be used in a case like this," Barnett's lawyer said. "It's another reason the law should be amended."
The Associated Press contributed to this report.