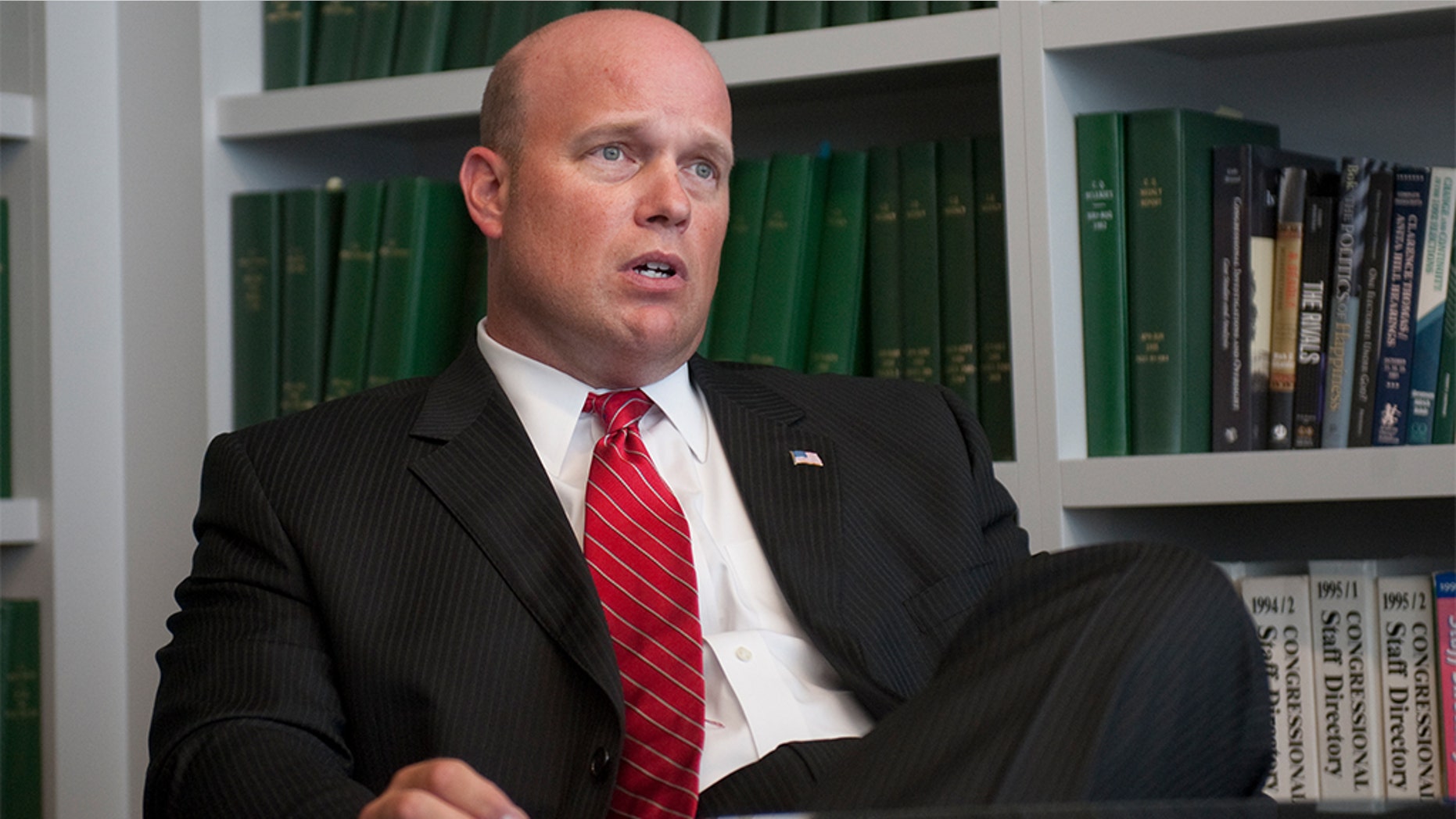 Matthew Whitaker will take over as acting attorney general after Jeff Sessions announced his resignation from the position Wednesday — hours after Election Day races rocked the country.
Whitaker already has some experience under his belt: he previously served as U.S. attorney in Des Moines, Iowa.
Read on for three things to know about Sessions' replacement
He's a former Hawkeye
Whitaker is proud to be from Iowa, and has deep ties to the state — both personally and professionally.
He played in the 1991 Rose Bowl for the University of Iowa as a tight end, the Des Moines Register points out. He also served as U.S. district attorney in Des Moines.
He's a "respected Republican"
According to the Des Moines Register, Whitaker is a "respected Republican." He has worn many hats throughout his political career, including serving as co-chairman for former Texas Gov. Rick Perry's 2012 presidential campaign, the newspaper reports. He was also executive director of Washington, D.C.-based Foundation for Accountability and Civic Trust, a non-profit organization dedicated to ethics and transparency in government, for roughly three years.
He previously commented on the possibility of Trump firing Sessions
In July 2017, Whitaker suggested Trump may possibly fire Sessions over his disappointment in the attorney general for recusing himself from Russia probe.
An infuriated Trump repeatedly lamented that he would have never selected Sessions if he had known the attorney general would recuse. The recusal left the investigation in the hands of Rosenstein, who appointed Mueller as special counsel two months later after Trump fired then-FBI Director James Comey.
"So I could see a scenario where Jeff Sessions is replaced with a recess appointment … and that attorney general doesn't fire Bob Mueller, but he just reduces his budget to so low that his investigation grinds to almost a halt," Whitaker said during a CNN interview, according to The Washington Post.